Jae-ann Rock, President & Principal Consultant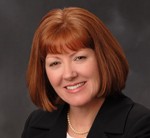 jrock@sunstreamgroup.com
Jae-ann Rock founded The SunStream Consulting Group in 2001, after working as a corporate sales executive for more than ten years. In response to client requests, and her constant desire to "think outside the box," Jae-ann started her own consulting company, focused on providing professional B2B clients with sales strategy and business development work.
Since then, SunStream Consulting has expanded its offerings to provide a wide array of services, including: sales enablement, marketing consulting, sales training/coaching, and process improvement services – all designed to help clients achieve their sales and business goals.
"With a 20+ year sales background – PLUS marketing expertise, Jae-ann has been a catalyst for a ton of positive change at Mentor Tech Group. Working with Jae-ann is one of the best things that could've happened to our team and our company. Today she is our acting VP Marketing/Operations. Jae-ann is very sharp, easy to talk to, and would have my highest recommendation to anyone wanting to work with her."

– Pat Ryan, President Mentor Tech Group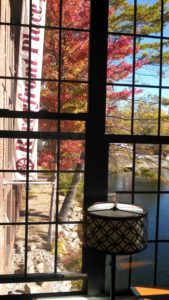 Background
Jae-ann holds a Master's Degree in Education, which she uses to help people improve sales results through coaching, training, and streamlining marketing content. Jae-ann works with individual contributors, teams, managers, and executives alike. She has a natural talent and desire to help bring out the best in everyone.
In addition, she has received specialized training in the following:
Solution Selling Techniques
"The Right Way to Manage" Process Improvement Methodologies
"How to Build Effective Teams"
Salesforce Administration
Her knack for managing complex information allows her to review each client's offerings and convert it to easy-to-read, benefit-focused marketing, and sales content. The result is an improved lead gen process, reduced sales cycle time, and an increase in sales revenue.
Jae-ann has served on several education-related Boards and Committees to help improve school climate and opportunities for youth in her local community. As the Co-Founder of Inspire Academy, Jae-ann and her husband developed and delivered a pro bono youth mentoring/leadership program designed to lift up at-risk students to help them achieve success in school and life.
In her free time, Jae-ann enjoys spending time with her family, walking, gardening, volunteering, and traveling. In addition, she holds a HAM radio operator license and is a member of the Pi Gamma Mu International Honor Society in Social Sciences.
© The SunStream Consulting Group. All rights reserved.