Goal-Link© is an online goal setting toolset.
Developed to Create and Track personal and professional goals in one place, Goal-Link fosters a culture of achievement and success.
To learn more, please contact us or visit www.Goal-Link.com.
Features/Benefits of the Goal-Link system include:
Easy to Use
Set Goals and Action Items
Schedule automated email reminders
Visually display all goals in one place
No software to install or maintain
24×7 "anywhere access"
Use at home, work or on the road
Feel free to contact us to schedule a Goal-Link© demo and see how quickly this unique tool can help you meet and exceed your goals.
Improving the Way People Live & Work . . . One Goal at a Time
Call or e-mail us today for an online Goal-Link© demo.
Phone: 888-887-0556
E-mail: info@goal-link.com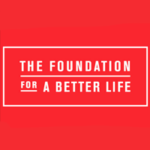 We support The Foundation for a Better Life – click on the image to learn more.
© The SunStream Consulting Group. All rights reserved.