This month marks the 20th anniversary of my launch of SunStream Consulting. I suppose I was always destined to work for myself, but I didn't know that starting out…
You see, I come from a long line of professional educators – teachers, principals, school superintendents, and college professors. Clearly, the natural career choice for me was in the realm of education. But, with my MEd in hand, my career took a sharp right turn straight out of college when I landed my first professional business role as a customer services/sales associate for a computer repair company in Massachusetts.
Strangely, this role as a sales rep was a natural fit as I was "educating" prospects about our company's offerings. The only trouble was the fact that I didn't like being boxed into a sales role…and I had little tolerance for corporate red-tape nonsense. I guess you could say I was always that employee who was just a little difficult to manage. After exceeding my monthly sales goal, I would casually venture into other departments to see what they were up to – and how I could improve upon their processes. (Yeah, I was THAT person… Still am.)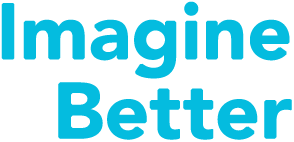 You see, I always imagine better. Better communication, improved offerings, better processes, better results. And, I have a natural curiosity for how things work – it's just part of my nature. (Ask my family about my penchant for touring factories while on vacation. No joke. We once toured a cranberry distribution plant in Nevada. I even dragged my husband and daughter to see a Florida shrimp net factory turned world-renowned-soccer-net-company. The shift saved the small company from certain doom due to a glut of overseas shrimp farming which had decimated the US shrimping industry. [i.e. no need for shrimp nets.] Very cool story of business transformation/survival… But, I digress!)
Anyhow, I just had to go into the other departments to check things out – which wasn't always appreciated. ; )
After working for several companies in technology and management consulting for the first 10 years of my career, it had become obvious that I found it difficult to "just do my job," despite the urging of several well-meaning managers.
In January 2001, I was working at an order management company that was quickly going under. This company sat at the center of the dot-com industry, drop-shipping orders and handling credit card processing for a wide array of dot-com startups. Being directly in the crosshairs of the dot-com boom and bust cycle was fascinating.
But by early 2001, the boom had come and gone. It was bust time. And it was challenging. Having survived two company layoffs, I was one of the few remaining employees. The cubicles that had once been occupied by more than 200 bright, 30-something co-workers/friends were now mostly empty. Our team of 20+ sales reps and sales engineers had been decimated. Only three of us remained. What had once been a thriving business with money to burn (ask me about all the tradeshow travel, lavish meals, and endless marketing spend!), was now fraught with unraveling services, disgruntled clients, and a few bedraggled employees left to deal with the carnage of an imploding company.
I was there when they auctioned off the last bean bag chairs and the prized ping pong table.
Watching a company death-spiral from the inside was fascinating. But it was also draining. I needed to get out and they refused to lay me off.
As luck would have it, the owner of one of our partner companies asked if I would be interested in consulting for them. It was perfect timing. With nothing to lose, I decided to take the leap. I gave my notice, registered my sales consulting business, and started working with RV Systems, my first client. I officially launched SunStream Consulting on February 26, 2001!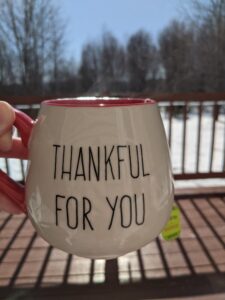 To this very day, I thank Prabu at RV Consulting for his willingness to take a chance on me. He paid me the first dollar I ever earned under the SunStream Consulting name – and I am forever grateful for his business and his trust. And I am so thankful to all the clients I have had the opportunity to serve over these two decades.
This career that "found me" has served me well. Through SunStream Consulting, I am able to offer clients my honest insights and thoughts about their business processes, sales and market strategies, and my "educational" approach to all things sales and marketing.
In looking back, I can now see the connection between my natural tendency to always imagine better, my "educator-DNA", and the formation and evolution of this business. I leverage these skills to help my clients tell their stories – directly, clearly, and honestly to their target markets. Helping communicate messages in a way that resonates with an audience is "my thing."
And I love pushing clients to imagine better, thinking beyond the way things are now. I like to start with the question: "What if everything were perfect?" Then, we imagineer the best possible outcome and work together to reverse-engineer things from there. How close can we get to "perfect?"
Are there better ways to present offerings in a more succinct and clear format?
Should the pricing structure be modified to better reflect the solution?
How does your offering fit into the competitive landscape?
Are there ways to add unique value to better differentiate your offerings?
What marketing strategies can we try to increase lead generation?
How can you close more deals? Is there a better sales process we can institute? Are there gaps in your sales reps' training? Why do you lose sales? How can we address those reasons and close more deals?
These same principles have been applied to evolve SunStream over the years, providing more value, better insights, and new offerings to address market needs. I have my customers to thank for always believing in me to learn new systems, set up new processes, and test new forms of marketing. SunStream has evolved from simply offering business development services to now providing clients in the B2B professional services space with a full suite of sales enablement, marketing, and business consulting services.
Most importantly, I no longer have to just stick to my role as a sales rep, ignoring all the opportunities for improvement around me. Operating Sunstream has allowed me to bring my best self to each client engagement. I can now provide a full array of consulting assistance to help clients increase revenue via improved marketing outreach and lead generation, decrease costs by streamlining processes, all while developing positive brand awareness in their target market. And, best of all – I never have to compromise my integrity.
My Business. My Rules. My Future.
So, to mark the 20th anniversary of launching SunStream Consulting, I'd like to take a moment to thank all of my clients – past, present, and future. I wish you all the best and continued success.
And despite these challenging times, may this year be another foundational year of continued growth for us all. Let's all look forward to great things to come – after all, some of the most ingenious businesses are born during difficult times. It takes creative thought, determination, persistence, and HOPE. And just imagine how incredible it will be when we can all spend time together once again – to share a common space filled with laughter, a meal, music, and maybe even dancing.
YES. There should definitely be dancing! Until then…
"We must accept finite disappointment, but never lose infinite hope."
– Martin Luther King, Jr.
"Hope is a waking dream." – Aristotle.
Remember to look forward. Always imagine better.
And be open to NEW possibilities.