The CHALLENGE
Staying ahead of the competition in today's fast changing world is difficult. Many small to mid-sized companies find themselves being reactive instead of proactive in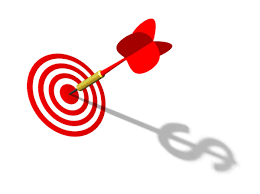 response to changing market forces. But, we can help.
The SOLUTION
Through executive strategy and coaching sessions, we will work with you to trigger more strategic thinking and planning, setting you on a path toward success.
Consider the following questions to get you started:
What is your solution offering?
Which markets can benefit from it?
Are there any other applications for your services?
Where are the largest areas of lost opportunity? Any untapped markets?
What is your pricing strategy?
What is your competitive advantage?
Are you properly leveraging technology to remain competitive?
What are the largest areas of waste in your business? (Time, opportunities, materials…)
When was the last time you did a customer survey?
How do you assess how market demand is shifting? How do you respond?
Define the future of your company in one, five and ten years.
What is your long term business strategy? What is your exit plan?
BENEFITS
Assess/identify key strategic challenges or opportunities to remain competitive
Develop a proactive strategy and tactical plans to define your company's direction
Establish/define goals and desired outcomes
Grow and change to proactively address market forces
To learn more, please call us at: 603-321-9543.
© The SunStream Consulting Group. All rights reserved.