Jae-ann Rock, President & Principal Consultant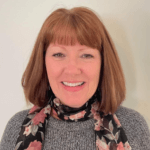 Jae-ann Rock founded The SunStream Consulting Group in 2001, after working as a corporate sales and marketing executive for more than ten years. In response to client requests, Jae-ann started her own consulting company, focused on providing professional B2B and non-profit organizations with marketing, sales, and business consulting.
Since then, SunStream Consulting has expanded its offerings to provide a wide array of services, including: marketing strategy, project management, content development, campaign development and execution, webinar hosting, email marketing, sales enablement, sales training/coaching, and process improvement.
"Jae-ann's real value is her ability to grasp complex concepts, boil them down, and present them in a compelling way…" 
Robert Croston, Vice President & Principal Consultant
RAIN Group
"Jae-ann is truly a professional. Always positive, organized, and brings high attention to detail to every project she manages. In addition, she is a quick learner…"
Mike Teegen, Director
Strategic Growth, Inc.
Background
Jae-ann holds a Master's Degree in Education, which she uses to help organizations communicate to their audience in a more impactful way. She has received additional training in the following areas:
"The Right Way to Manage" Process Improvement Methodologies
"How to Build Effective Teams"
Solution Selling Techniques
Salesforce Administration
Her knack for organizing and simplifying complex information allows her to convert content to easy-to-read, benefit-focused marketing and sales content. Her work has a direct impact on improving marketing, sales, and overall business results for the clients she serves.
In her free time, Jae-ann enjoys spending time with her family, spending time outdoors, volunteering, and traveling. In addition, she is a member of the Pi Gamma Mu International Honor Society in Social Sciences and holds a HAM radio operator license.
To contact Jae-ann, please email her at [email protected].
© The SunStream Consulting Group. All rights reserved.