Provide Value at Every Touch
Our methodology is based on an educational approach to marketing and sales. We will work closely with your team to clarify and refine your unique value in the market and then develop value-added, "educational" content to be used in your outreach efforts.
The goal? Provide value at every touch to quickly increase trust and engagement with your target audience.
Creating content-based marketing initiatives using value-added, informative, and insightful content will keep your audience coming back for additional information again and again. This leads to an increase in results – whether you want to increase your non-profit membership and engagement, or improve the rate of qualified leads coming into your B2B sales funnel!
Clarity of Message & An Educational Approach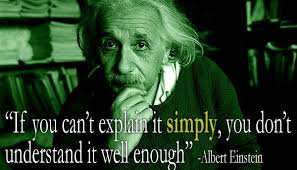 Our specialty is making sense of complex information to convey it effectively to your audience. We cut through the clutter, developing more impactful content that meets the needs of your target market.
Is it time to take a fresh look at your messaging?
Marketing Consulting
1.) Develop the Plan
We work with you to formulate a well-planned and integrated marketing strategy, leveraging social media, email marketing, blog articles, e-newsletters, and other creative marketing ideas to achieve desired results.
2.) Clarify the Message
Make it easy for your target audience to understand what you can do for them… We work with you to assess and identify your organization's unique offerings and the persona of your target audience. We then boil down the information to those critical elements required to effectively and clearly communicate to your target audience.
3.) Create the Content
Using your clarified message, we develop engaging content that speaks to your target audience, creating brand awareness, while increasing interest in your offerings. Content may include: email marketing, website pages, e-newsletters, blog articles, case studies, webinars, social media, etc.
4.) Assess Results
Assess what's working well and what's not. Revamp the plan as needed and develop additional marketing content to consistently improve results.
Sales Consulting
1.) Uncover the Need
Once prospects demonstrate an interest in your value-added content, we will schedule an "exploratory call" to discuss their needs or challenges. As a direct result of this consultative, educational approach to sales, high-value targets are identified quickly, more leads are converted into qualified prospects, and sales cycle time is reduced.
2.) Meet the Need
The exploratory call is then used to explore ways your solution can help the prospect address their challenges. We will help you learn ways to uncover match points between your unique offering and the prospect's needs to shorten the sales cycle time and increase close ratios.
3.) Assess & Improve Processes and Results
Continuing to assess results and make improvements to the sales process is critical to success over time. We are always on the hunt for a better way to do things, and we leverage this thinking during every client engagement. By asking the "5 Why's" and documenting/mapping current processes, we will work with you to streamline processes, eliminate redundancies, and reduce lost opportunities to improve overall sales results.
To learn more about our history of satisfied clients, please click here.
Contact us today to learn how we can help you achieve your sales goals!
Phone: 603-321-9543
E-mail: [email protected]
© The SunStream Consulting Group. All rights reserved.