Provide Value at Every Touch – Uncover & Meet the Need
Our methodology is based entirely on an educational approach to sales. We will work closely with your company stakeholders, to help clarify/refine your company's unique value in the market. Using consultative selling as a foundation, we then develop value-added, "educational" content to be used in your sales and marketing outreach.
The goal? To quickly increase trust with your prospects.
By providing immediate value to them in the form of informative and insightful content they will quickly develop trust in your brand. As a result, barriers to entry are removed and meaningful discussions with decision makers can begin…the first step in the sales process.
When done right, this educational approach to sales will yield a sustainable, healthy sales pipeline of qualified prospects.
Clarity of Message & Educational Approach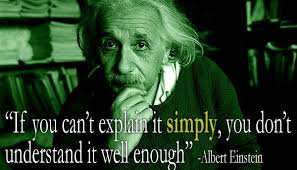 We help make your sales and marketing messaging meaningful – to create value at every touch point.
Our specialty is making sense out of the complex to open prospect discussions about the potential need for your
Cut through the clutter. Finally, develop a clear benefits-oriented message that meets the needs of your target market.
Learning to quickly communicate clear value is an essential step in converting prospects to clients, and shortening your sales cycle. Isn't it time to take a fresh look at your messaging?
Offer Value
The goal of the introductory sales call is to quickly build trust using a "value-based" offer. We will work with you to create engaging, thought-leadership content for this purpose. Offering such information will allow you to quickly develop trust during the initial interaction, thereby opening the door to further needs-based discussions.
Uncover the Need – Meet the Need
We will help you learn ways to uncover match points between your unique offering and the prospect's needs. Once prospects demonstrate an interest in your value-added content, schedule an "exploratory call" to discuss their various needs or challenges. Use this time to then examine ways your solution can help them address these challenges. As a direct result of this educational approach, high-value targets are identified quickly, sales cycle time is reduced, and more prospects are converted into sales. Click here to watch a short video about this process.
Process Improvement
When these sales methods are implemented against a backdrop of sales process improvement, measurable results will follow. We are always on the hunt for a better way to do things, and we leverage this thinking during every client engagement. By asking the "5 Why's" and documenting/mapping current processes, we will work with you to streamline processes, eliminate redundancies or waste, and reduce lost opportunities.
Results
If you are looking for a faster way to build your sales pipeline and close more business, you have found your resource. Our clients increase sales and decrease costs significantly within the first year.
We offer the highest level of integrity and a history of satisfied clients.
Contact us today to learn how we can help you achieve your sales goals!
Phone: 888-887-0556
E-mail: JRock@SunStreamGroup.com
© The SunStream Consulting Group. All rights reserved.