With less than eight selling weeks remaining in 2018, a few critical questions remain: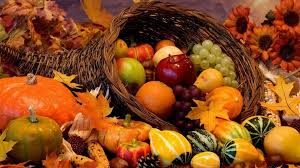 Do you have a plan to hit your revenue goals?
How will you make the most of these next few weeks to meet or exceed your sales goals?
What is the highest and best use of your time each day to achieve success?
Here are five tips to help you yield an abundant sales harvest:
1.) Circle tightly around all NEW Leads from the past 3-6 months.
Follow up with each new lead via phone and a personalized email.
Where does each stand in the buying cycle?
How can you move them forward?
Question: Do you have enough new leads? (If not, invest in a high-quality, hand-built list. Contact us for suggestions based on your industry!)
If you have numerous new leads from this time period, add them to an email campaign and follow up on all click-throughs via phone within 48 hours to determine their interest.
2.) Reach Out to All Former Customers.
If you have an opportunity to do repeat business with clients, this could be a place of hidden gems.
Are there former customers you should check-in with to determine if now is a good time to re-engage your services? Things change all the time, so go back to them to have this discussion.
Make a list and reach out to each former customer directly via phone.  Discuss their current reality, pains, challenges, etc. Are there any issues you can help resolve?
Highlight the benefit of "acting today." Create a sense of urgency. Explain why waiting or "doing nothing" is not a viable option.
3.) Review All Lost Opportunities.
What was the reason for each lost opportunity in the past year? Was it due to a limited budget? Timing? Need? A change in decision-makers?
Call on each account to review where things stand. Is NOW a better time?
Re-engage them and re-ignite their interest/need in your services.
How can you help them say "yes" now?
4.) Sell More to Current Customers.
Is there an opportunity to cross-sell or upsell current customers?
Create a deal for current customers to expand their use of your services.
What is a natural next step/extension of the services they already use?
How would the addition of these services benefit them?
Translate those benefits clearly to ROI/improved business outcomes.
5.) Expand your Marketing/Sales Reach.
Make sure you have enough new, quality leads in your sales funnel.
Consider investing in a high-quality marketing database to case a wider net.
If you invest in a marketing list, you must also have a plan to USE the list…
Email market "value-added content" to the list (note: this is not SALES content, but rather, tips/ideas/best practices that can help your prospects TODAY). This is how you build trust with prospects.
Be sure to use phone-based follow-up to call all click-throughs within 48 hours after the email campaign is sent.
For more information about how to develop a highly effective email marketing campaign that yields qualified leads, see our Rocket Sales "Marketing Maven" program.
We hope you found these tips helpful. If you are looking for ways to increase qualified leads, pipeline activity, and CLOSED sales, please call us at: 888-887-0556.
We look forward to an exploratory discussion to determine how we can help you meet your marketing and sales goals.
Wishing you an abundant harvest!
Jae-ann
Please note: All content on The SunStream Consulting Group Blog is copyrighted. Unauthorized copying or use without the site owner's written permission is strictly prohibited. Visitors to this site may use links or linked content excerpts with clear, complete credit to the author and SunStream Consulting Group company name. Thank you!