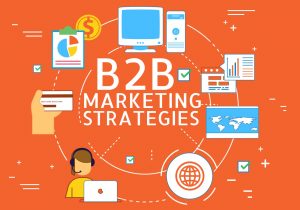 There are important marketing trends emerging as businesses learn to adapt during this age of COVID19. We've gathered some of the latest research regarding marketing opportunities and pitfalls with recommendations for how you might best adapt to these ongoing changes.
We encourage you to use this information to be PROACTIVE in formulating more effective and appropriate marketing plans during these tumultuous times. And remember, if we can help in any way, please contact us. We're here to assist in your marketing & sales outreach as you work hard to keep the wheels of business turning!
So let's dig right in, starting with findings from Hubspot's recent research…
Hubspot research conducted in March and April shows that "Customers are researching brands more heavily online and initiating more online interactions with businesses today than they were a year ago." As a matter of fact, monthly website traffic increased by 13% between February and March. Even just last week, "Buyer engagement reached historic highs… Marketing email open rates continue setting new records…" (This data comes from all industry sectors in Hubspot's 70,000+ company global customer base.)
Additionally, their research shows:
People would rather hear from marketing than from sales right now (this is no surprise)
Customers are doing more research online, researching options and brands and initiating more online interaction (mostly via chat)
There has been a decrease in deals created and deals won since this time last year, but there has been a slight rebound in these numbers since a low the week of April 6th, 2020.
So, what does this mean for your business?
In spite of the challenges facing everyone right now, businesses are finding new ways to achieve their goals every day. Many B2B companies are expanding their digital marketing activities now to help give them an edge when the world returns to "normal" in 12-18 months. In general, developing a more robust digital strategy is a good tactic right now, as businesses are having to become more reliant on digital outreach.
As Search Engine Land's George Nguyen suggests: "Investing in brand awareness or other top-of-funnel strategies may be the most effective way to allocate resources and prepare for success in a post-COVID economy." This includes building trust, brand awareness, and loyalty via digital outreach.
How? When ramping up your digital strategy, keep the following in mind:
Adjust marketing messaging: Tone is KEY – Email content should focus on education, not sales promotion.
Soften the call-to-action – provide value-added, educational content via white papers, case studies, or a webinar. Be creative. How can you best help lift up the sector you serve with informative content? Engage contacts using informative email content, educational webinars, thought-leadership articles, etc.
Continue to build trust and brand loyalty with Current Customers. Customer Retention is more important than ever right now. Create a clear plan to retain current customers. Reach out to them. Check in with them and continue to provide value at every outreach. How can you lend your insight to assist them through this time? What kind of free consulting help can you provide? A show of good-faith now will be rewarded handsomely with brand loyalty in the future.
Shift away from salesy bottom-of-funnel interactions. Instead, use a consultative selling approach. Provide assistance, tips and ideas for free. Become the client's go-to consultant in your field of expertise.
So, what are the key takeaways from this?
Now is the time to leverage digital marketing:
Promote value-added, helpful, informative content
Pivot content to provide greater value to existing customers
Increase brand awareness and building trust
Consider adding "chat" or "chatbot" capability to your website
Expand your marketing outreach to set the stage for market share growth and be ready for the post-COVID surge in business. Shift your marketing strategy as needed toward long-term goals
Remember, we are here to help you thrive during this time. Don't let your pipeline dry up and don't be left behind… Position yourself to be well prepared when the economy comes roaring back.
To schedule an exploratory call regarding your marketing strategy and/or execution, call us at: 888-887-0556.
Be well!!
Please note: All content on The SunStream Consulting Group Blog is copyrighted. Unauthorized copying or use without the site owner's written permission is strictly prohibited. Visitors to this site may use links or linked content excerpts with clear, complete credit to the author and SunStream Consulting Group company name. Thank you!