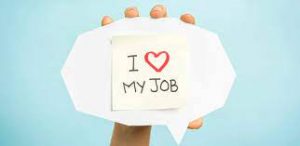 According to Forbes, being a "good employer" is one of the most ESSENTIAL post-Covid business strategies. WHY?
Living through these difficult times of a worldwide pandemic has made many people reconsider what's truly important in life. 
"Employees are increasingly looking for jobs that fit their idea of a proper and meaningful life. This means they focus more on what they like than on the necessity of having a job…" – Forbes
Hence, employees want to work for "GOOD EMPLOYERS" – quality organizations that CARE about their employees and offer meaningful work. 
Knowing how to attract and keep the right employees is going to be even more critical in a post-Covid world.
What does this mean for your business? 
People want meaningful work and are no longer satisfied with "just having a job." So – businesses MUST be proactive to determine if they are meeting employees' needs. We must look beyond the basics of compensation and benefits.
We are talking about meaningful ways to lift up employees, creating an environment in which they are happy, heard, and willing to participate. Let employees know they are truly valued. Provide small perks along the way to keep people engaged and motivated. Try the following ideas:
Zoom bagel mornings
Gift cards
Flextime
Virtual team building events
Contests
Discount memberships
Well-being classes
Matching employee charitable contributions
Be certain your employees feel HEARD. Gain feedback (an anonymous survey works well) about how your company measures up on the REAL DRIVERS of employee engagement and SATISFACTION – factors such as:
Communication & feedback
Organizational culture / Relationships with managers and peers
Social responsibility
Providing MEANINGFUL WORK
Rewards and recognition
Career development opportunities
Understanding of the organization's goals and vision
Remember, providing compensation and benefits is no longer going to be enough in a post-Covid world. If your employees feel dissatisfied with your company culture, mission/vision, communication, or lack of "meaningful work," they may look elsewhere for employment.
If you need help to develop a more satisfying, meaningful work environment, contact us. We have a network of trusted consulting firms that can help.
Until next time… Stay safe and be well!